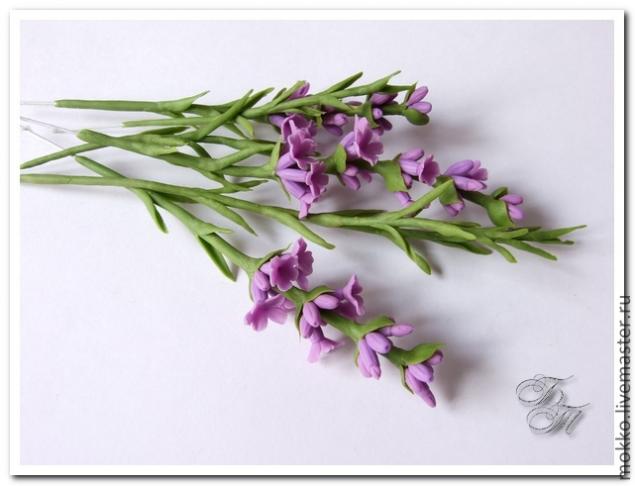 Tatiana (aka) Mokko has prepared a great
step by step tutorial
at the Russian site 'Fair Masters" for making lavender from air dry clay. Because computer translations are notoriously full of errors, especially when it comes to crafting terminology, I've provided an English interpretation below for your convenience. If you'd rather work from the original,
click here
. (Note: When computer translates page, it calls this a polymer clay project, however, no-bake, air dry clay is the medium used in demo.)
These lavender flowers could be made life size or in miniature.
No shape cutters needed for this project, just clay, wire, PVA (white) glue and scissors. Lavender and green paint needed to pre-tint clay unless you have purchased colored clay.
Cut wire to desired length (24 or 26 gauge used here for flowers). Each lavender sprig will have some blossoming flowers and some buds. Refer to finished arrangement at bottom of page.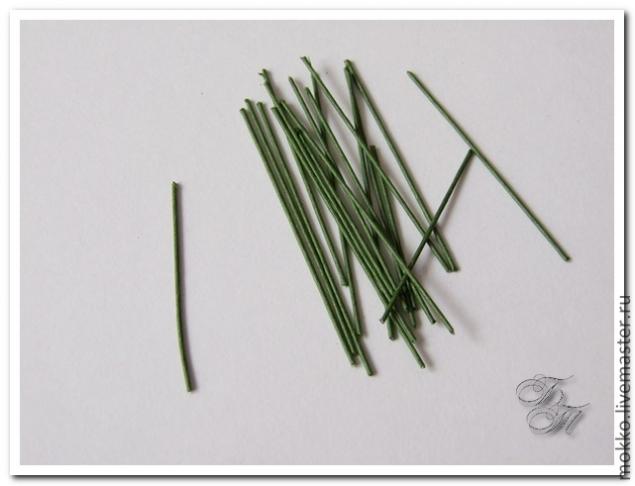 Roll a small oval of lavender clay. Dip tip of wire in glue and attach lavender bud to each wire tip.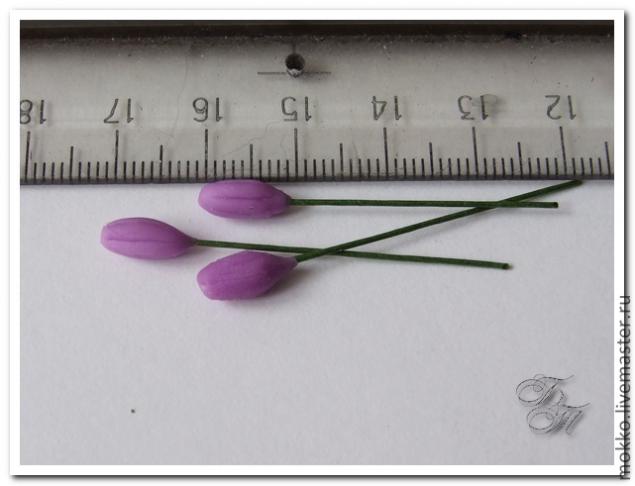 For each of the blossoming flowers, create a teardrop shape, use tool to push a hole into wide end. Insert scissors in the hole and cut teardrop into 5 petals. Roll and smooth each section into thin, curved petal.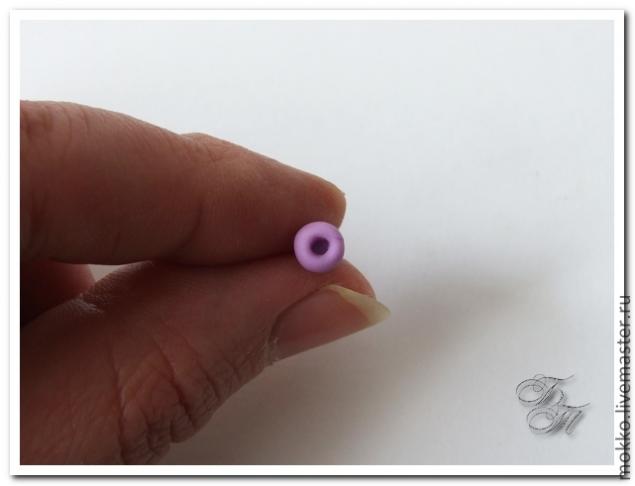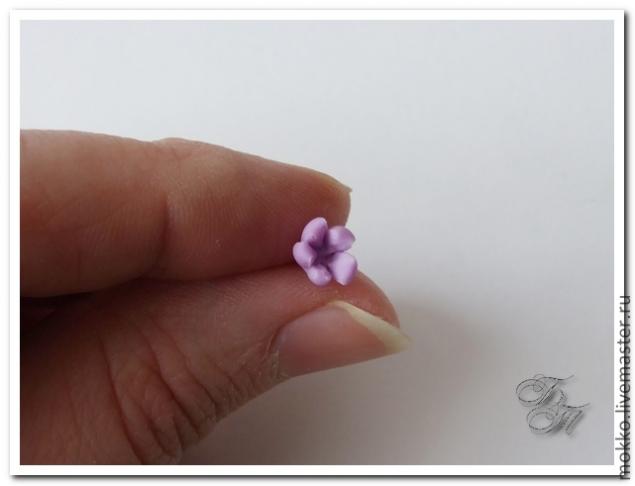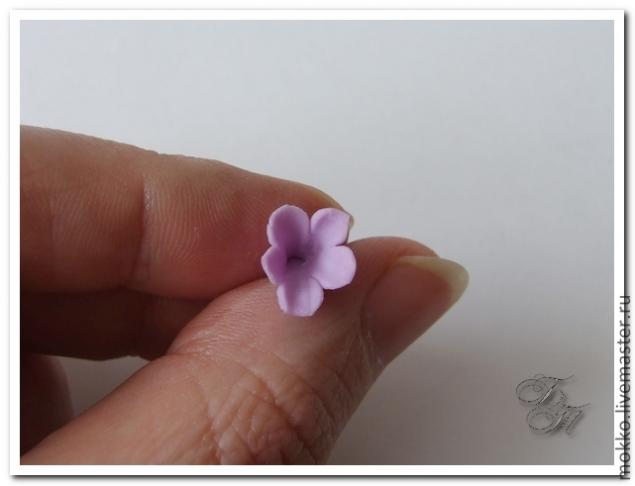 Dip tip of wire in glue and attach lavender flower to end of wire. Let dry.
Add a small oval of lavender underneath petals. Use glue to anchor it all together.
For stems, cover wire (20 or 22 gauge) with green clay. Let dry a little.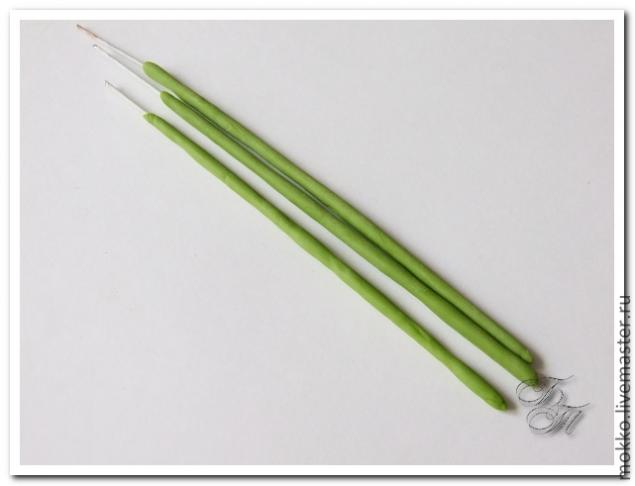 Meanwhile, prepare the flowers and buds to add to the stem - clip length of wire where necessary.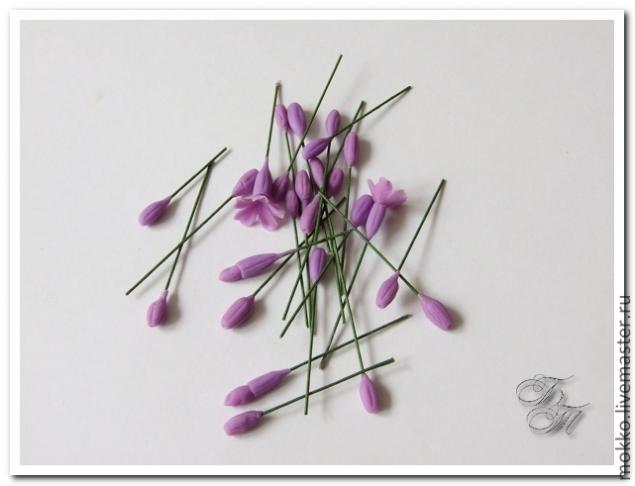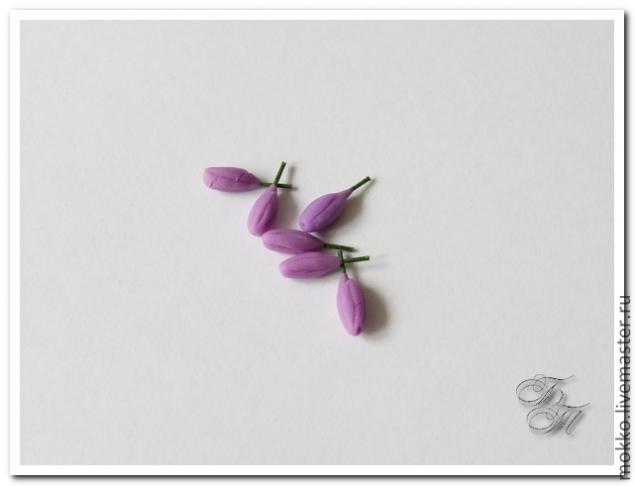 Dip wire in glue and glue flower buds (florets) to stem Place them in a circle (if necessary use, a tool to make holes). One row = 5-8 florets, depending on what size florets you want.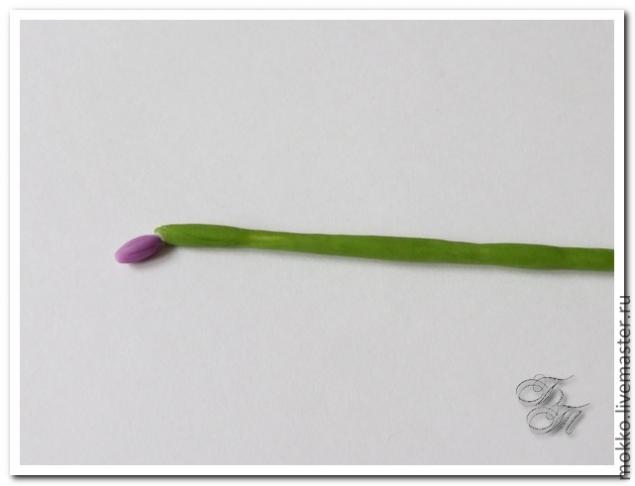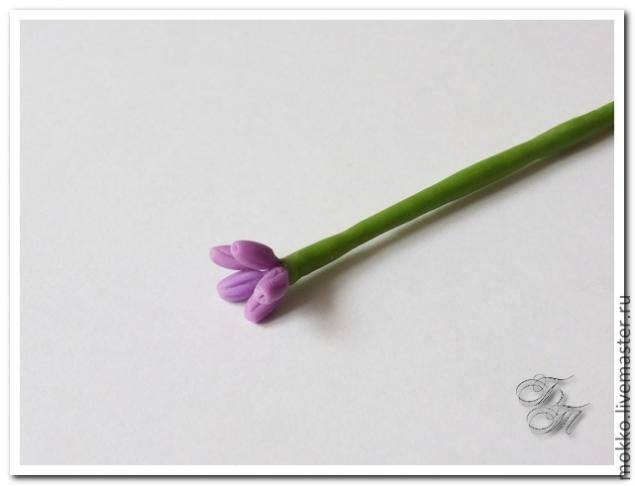 Flatten a teardrop of the green clay to form two sepals per row. Glue them opposite each other.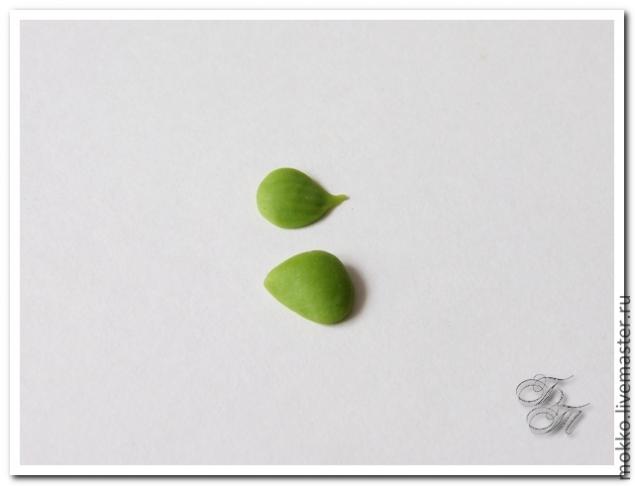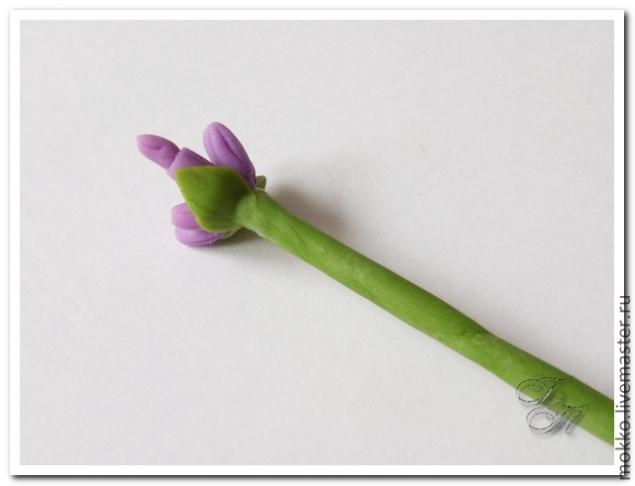 Repeat for 4-9 rows, depending on the desired size of the flower.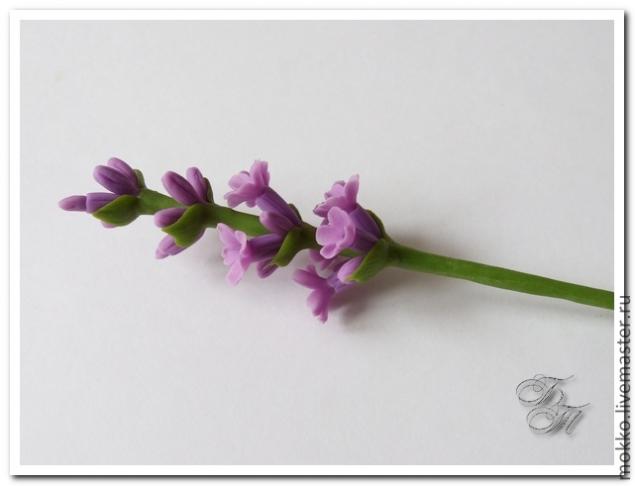 Form long, thin leaves from green clay and a flattened teardrop, Glue leaves along the stem.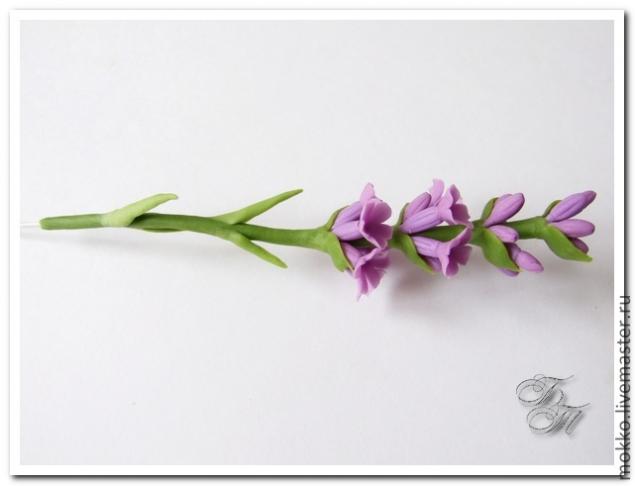 Likewise, do some green twigs without flowers.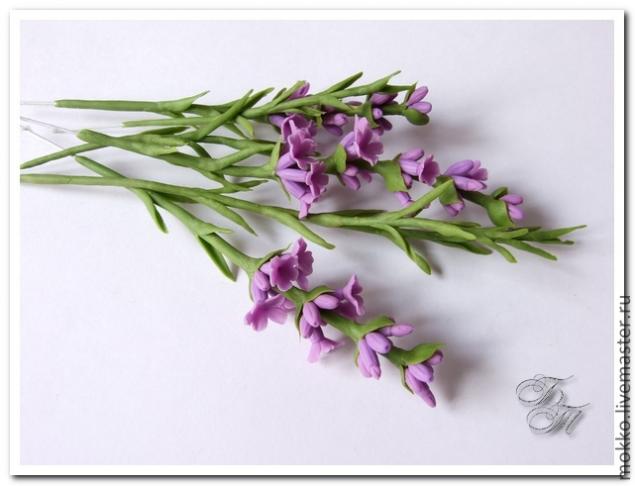 Stick in a foam block or hang to dry. Once the flowers are dry, dampen with thinned PVA glue and sprinkle flocking powder, if desired. Shake off excess flock and "plant" lavender on a base as shown below or create your own arrangement.